Trucos para Call of Duty: Modern Warfare 2 - Trucos PC (II)
También conocido como COD Modern Warfare 2
Como introducir los trucos en Call of Duty: Modern Warfare 2 para PC
Dentro del directorio de instalación del juego Call of Duty: Modern Warfare 2 localiza el archivoconfig.cfg (puede llamarseConfig_sp.cfg) y ábrelo con el Notepad.
Agrega la siguiente línea al final del archivo: seta thereisacow "1337"
Ahora puede seguir modificando el archivo mediante la unión de cualquiera de los siguientes códigos a una tecla que no usa.
Por ejemplo, al añadir la siguiente línea se activara/desactivará el "modo Dios" al presionar la tecla "U":


bind u "god"

Igual con los otros trucos
Para finalizar hay que grabar el archivo, luego editar las propiedades del archivo con el botón derecho del ratób y seleccionar Solo Lextura o "Read Only".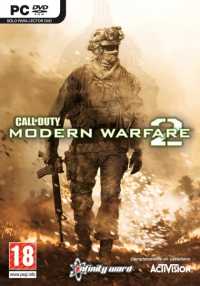 Trucos Call of Duty Modern Warfare 2
Los enemigos te ignoran
notarget
Municiones
give ammo
Modo Dios
god
Modo no Clip
noclip